The best of camping in the Gers
A Glamping
and Nature experience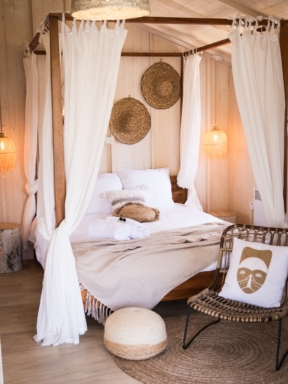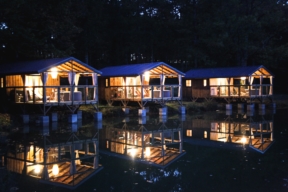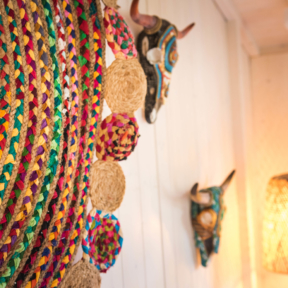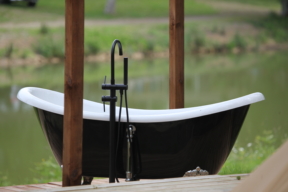 The 4-star campsite Whaka Lodge comprises 12 hectares of lakes and forests, a white sandy beach with a lake for swimming, canoeing, fishing, stand-up paddle boarding and a Zen pontoon by the lake for yoga. There is also a food & wine bar for meeting up for moments of sharing as a family, or with friends, opposite the lake…
Here, you will be able to sleep in a cabin with a Jacuzzi or a comfort cottage by the water's edge, play at being adventurers in an explorer's tent, have a highly luxurious lodge, or pitch your tent under the oaks, able to telework on a refreshing break in the country. Welcome to Whaka Lodge, the most surprising of Gascony campsites, for a "Slow Life" experience…
The 4-star campsite Whaka Lodge comprises 12 hectares of lakes and forests, a white sandy beach with a lake for swimming, canoeing, fishing, stand-up paddle boarding and a Zen pontoon by the lake for yoga. There is also a food & wine bar for meeting up for moments of sharing as a family, or with friends, opposite the lake…
Here, you will be able to sleep in a cabin with a Jacuzzi or a comfort cottage by the water's edge, play at being adventurers in an explorer's tent, have a highly luxurious lodge, or pitch your tent under the oaks, able to telework on a refreshing break in the country. Welcome to Whaka Lodge, the most surprising of Gascony campsites, for a "Slow Life" experience…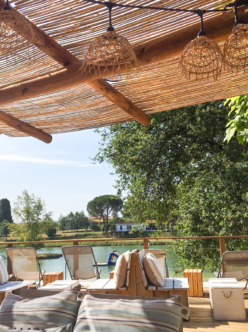 01
01

4-star campsite in the Gers

The Campsite
No need to go far
to be elsewhere
Located in the Gers in Occitanie, in the heart of scenery which alternates hillsides, valleys, lakes and forests, Whaka Lodge, an unusual campsite, both chic and nature, enjoys an exceptional location to have a breath of fresh air, experience holidays at the pace of the countryside, or take a refreshing break in the country, whilst teleworking.

Enjoy the luxury of the great outdoors, the tasteful local Gers produce, the birdsong in the forest, the fresh water of the lake…live, breathe, laugh, share, go back to basics in the preserved countryside. You live as if on an island miles away from anywhere.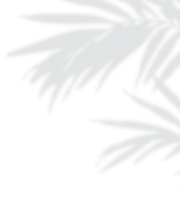 02
02

Holiday rentals in the Gers

The accommodation
03
03

Eating Facilities in the Gers

Eating Facilities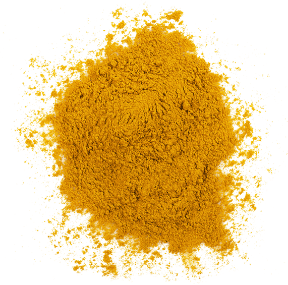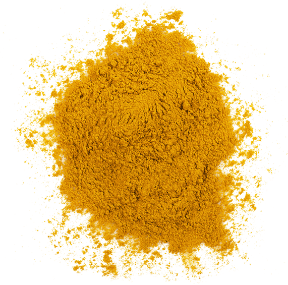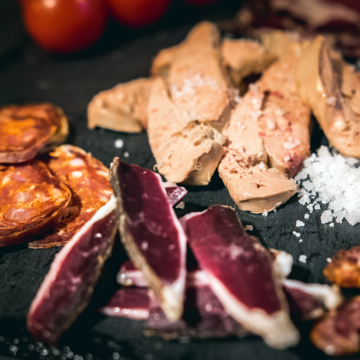 Eat well
On Whaka Lodge, we love celebrating the excellent Gers products. You can share, with friends, tapas and bottle of wine produced in the Gers, on the terrace of the "Food & Wine Bar". Children enjoy an ice cream or a crêpe at snack time. Regularly, Food Truck evenings, picnics or a BBQ party on the beach are organised, in a joyful and convivial spirit. You can stock up on organic produce and local specialities on the campsite's mini-grocery, or every Sunday evening in summer, with the local producers' evening market.
I savour



04
04

Hire of rooms in the Gers

Workshops and events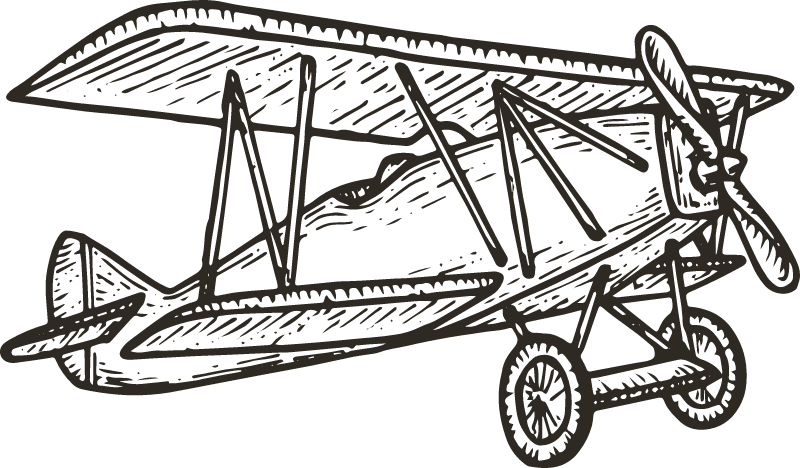 Whaka Lodge in Gascony, a magic location to organise your event
A perfect playground for a creative workshop, a naturally atypical location for an unusual seminar, having a remarkable single location, with reception areas and an accommodation offering in the heart of nature…to make your event, whether family or business, a lovely time for sharing and conviviality!


05
05

Gers campsite

The Region
Happy valley at the foot of the Pyrenees
Happily go all over the routes and mountain ranges, lick your lips before a market's displays, embrace people's friendliness, stop in your tracks before so much beauty, emanating here from Mother Nature, there from the hand of Man. Welcome to the Gascon countryside!