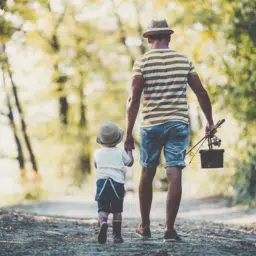 WHAKA LODGE, A GREEN CHIC 4-STAR CAMPING EXPERIENCE IN GERS (SOUTH WEST OF FRANCE)
COME TO GERS and discover TRUE HAPPINESS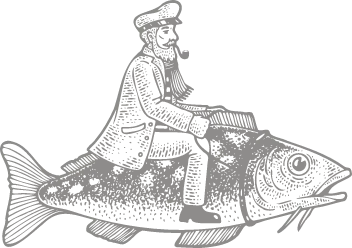 A NATURE HOLIDAY: A LUXURY CAMPSITE ON THE WATER'S EDGE IN GERS
Being here is to be elsewhere…
There are, throughout the world, exceptional locations, certainly more exotic than the loveliest campsite in the Gers. Maybe having the life of a globetrotter would be insufficient to explore them…
…However, times are changing, and the responsible tourist thinks twice, before booking a flight to a safari lodge in Tanzania!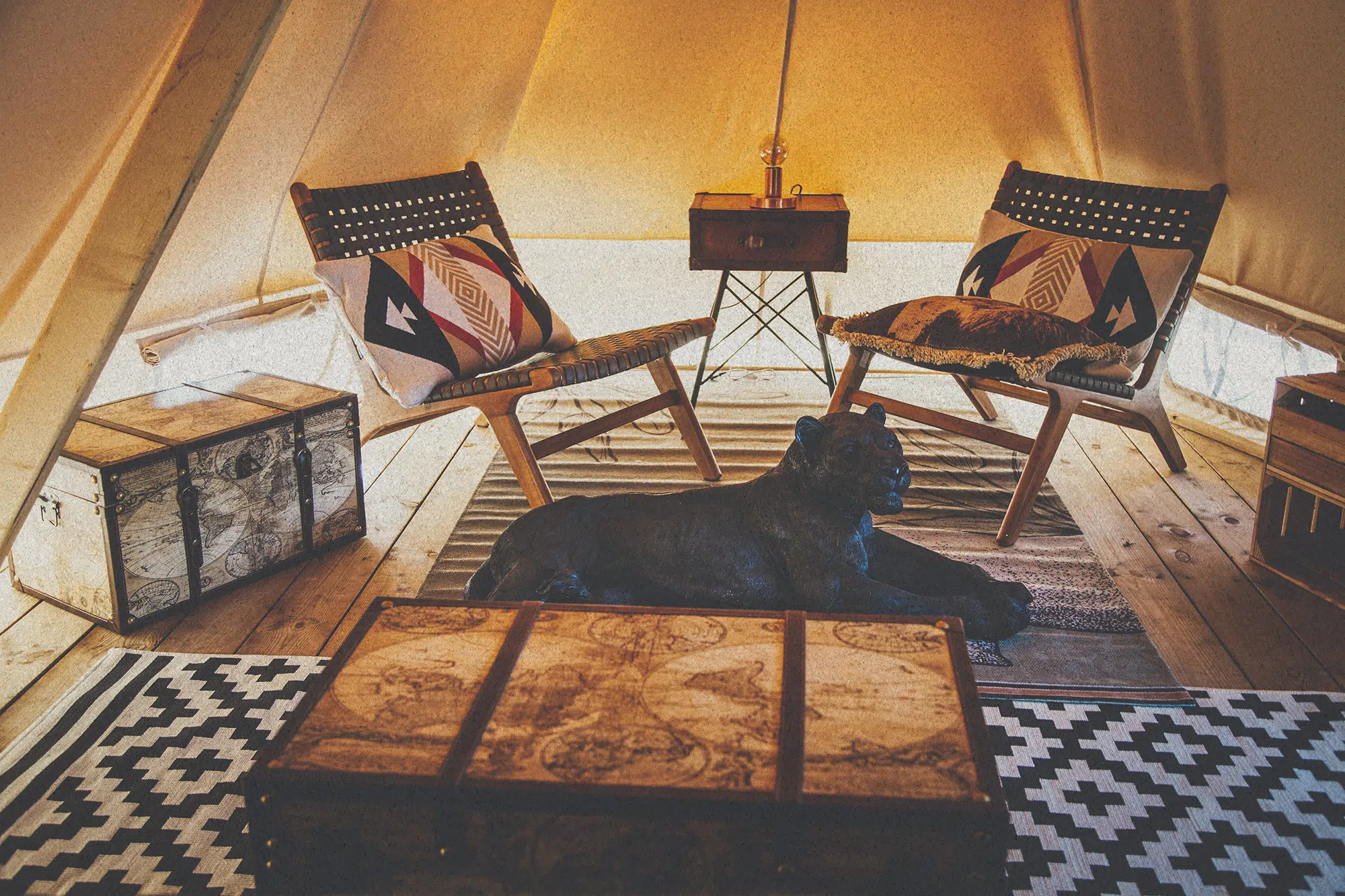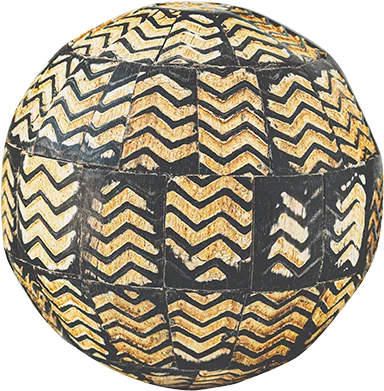 Here, on our campsite by the Lac de Seissan lake, we have dreamt up an "elsewhere", without having to go far.
It is 12 hectares of pure countryside, happiness in its raw form, between lakes and a forest in Occitanie! This will perhaps be the setting of your loveliest glamping experience in the Gers, if you love the simple delight of a countryside holiday, by the lake, with the sunshine, and the conviviality of south-west France.
Wake up at dawn, watch the sunrise and feel the first rays of sunshine in an enchanting location. Make the most of your stay with our relaxation, nautical and land-based activities until the sun goes down. Let the stars be your guide as you take a moonlit walk around the site. Then, finish off your day with style by spending a unique night in the South-West of France, for an idyllic break away from it all in the countryside.
This nature holiday in such a poetic, romantic setting will kindle and rekindle passionate feelings, to help you create some unforgettable memories.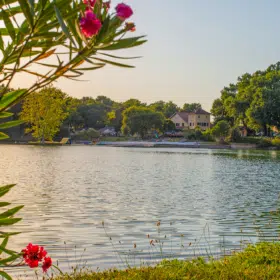 12 hectares
of lake and forest
Whaka Lodge, this is a particularly original concept of an hotel in the middle of nowhere, which reinvents camping with style, with an eco-chic offering, and which takes inspiration from an exotic world, to transport you elsewhere, in complete harmony with its natural wooded surroundings.
In an ethnic and décor spirit, Whaka Lodge imagines a little everywhere on the campsite, with here inspiring places, and there unusual accommodation, simply awaiting both you and your good humour!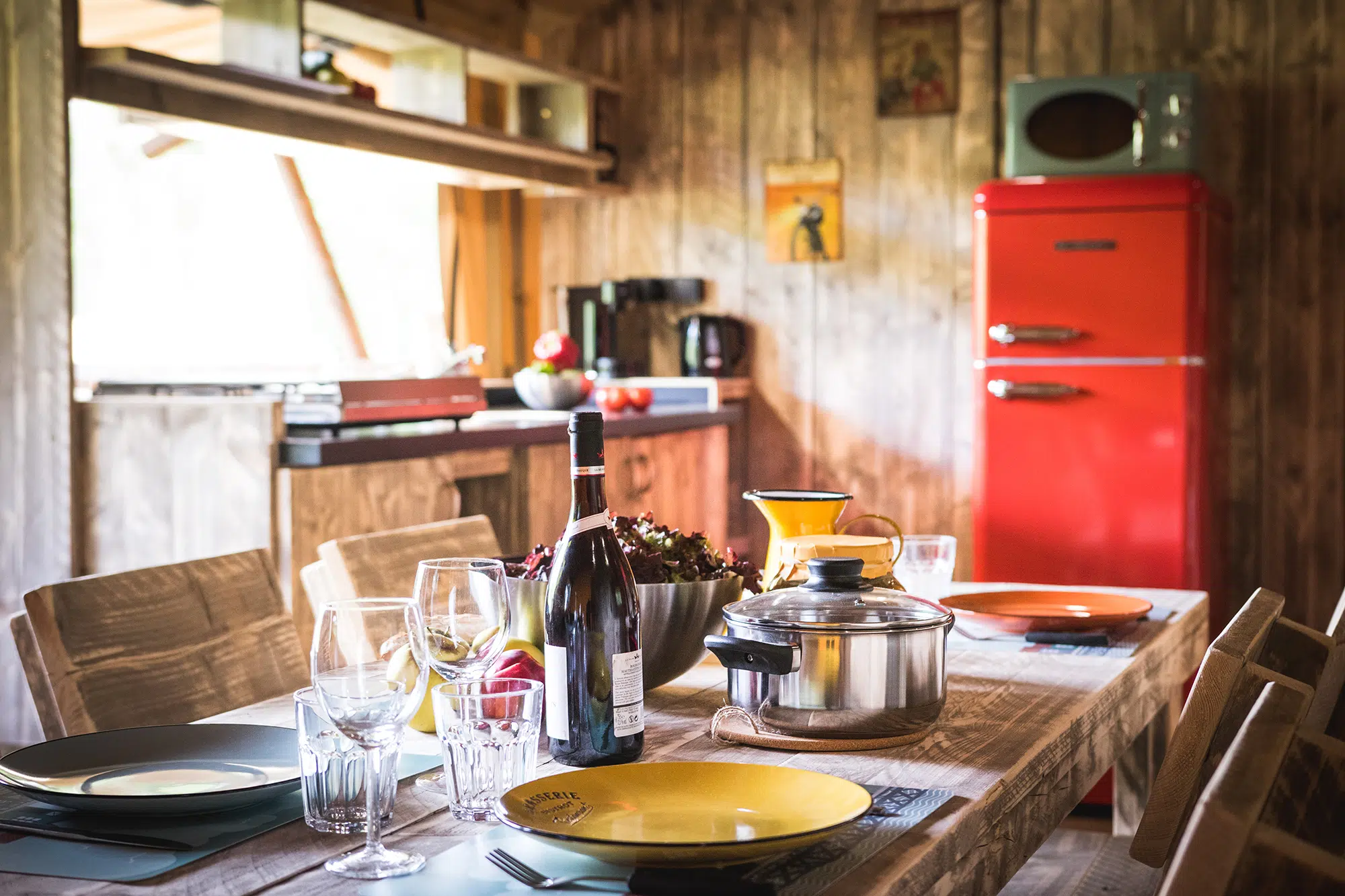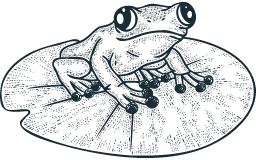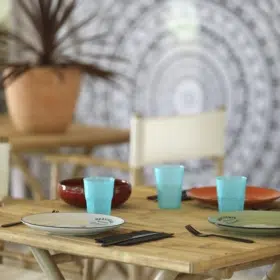 As regards services and facilities…

Heated swimming pool and paddling pool

White sandy beach by the lake

Swimming lake with inflatable watergames

Canoeing, stand-up paddle boarding, fishing

Trampoline

Tennis, ping-pong, pétanque, sports ground

Nature Kids Club (in July-August)

Café with local beers, cocktails and local menu

Crêpe and ice cream

Daily breakfast buffet

Corner to purchase some local specialities

Summer activity schedule with live music, family challenges, yoga classes

Hiring of electric fatbikes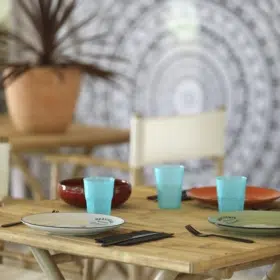 As regards accommodation…

53 holiday rental spots with a lakeside view

8 unique accommodation options with jacuzzi or hot tub

27 unique, nature or glamping sites

15 ecolodges or cabins

3 tribal rentals complete with three bedrooms and two bathrooms

15 of these rentals are air-conditioned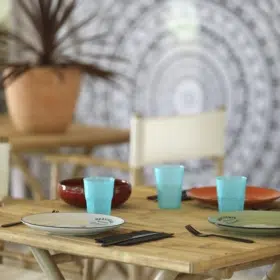 And also…

Free Wi-Fi access on the resort

bedlinen included, beds made up on arrival

towels on hire (included in some of our accomodations)

Hire of barbecue or plancha

Daily breakfast buffet in option (included for some of the accomodations)

Books available

Loan of board games

Hire of a baby cot and a high chair

Confortable sanitary facilities for the coco sweets and the nomad tents
Sharing the values of the French way of life, Whaka Lodge is part of the selection of campsites of the highly prominent group Les Castels.
AN ORIGINAL DAY AND A UNIQUE NIGHT STAY IN THE SOUTH WEST OF FRANCE
Nature reserve
with happy people
Being happy, a skill to be learned!
Happiness results, no doubt, from the capacity to enjoy the little things, in the present moment, the small delights on offer to you here and now…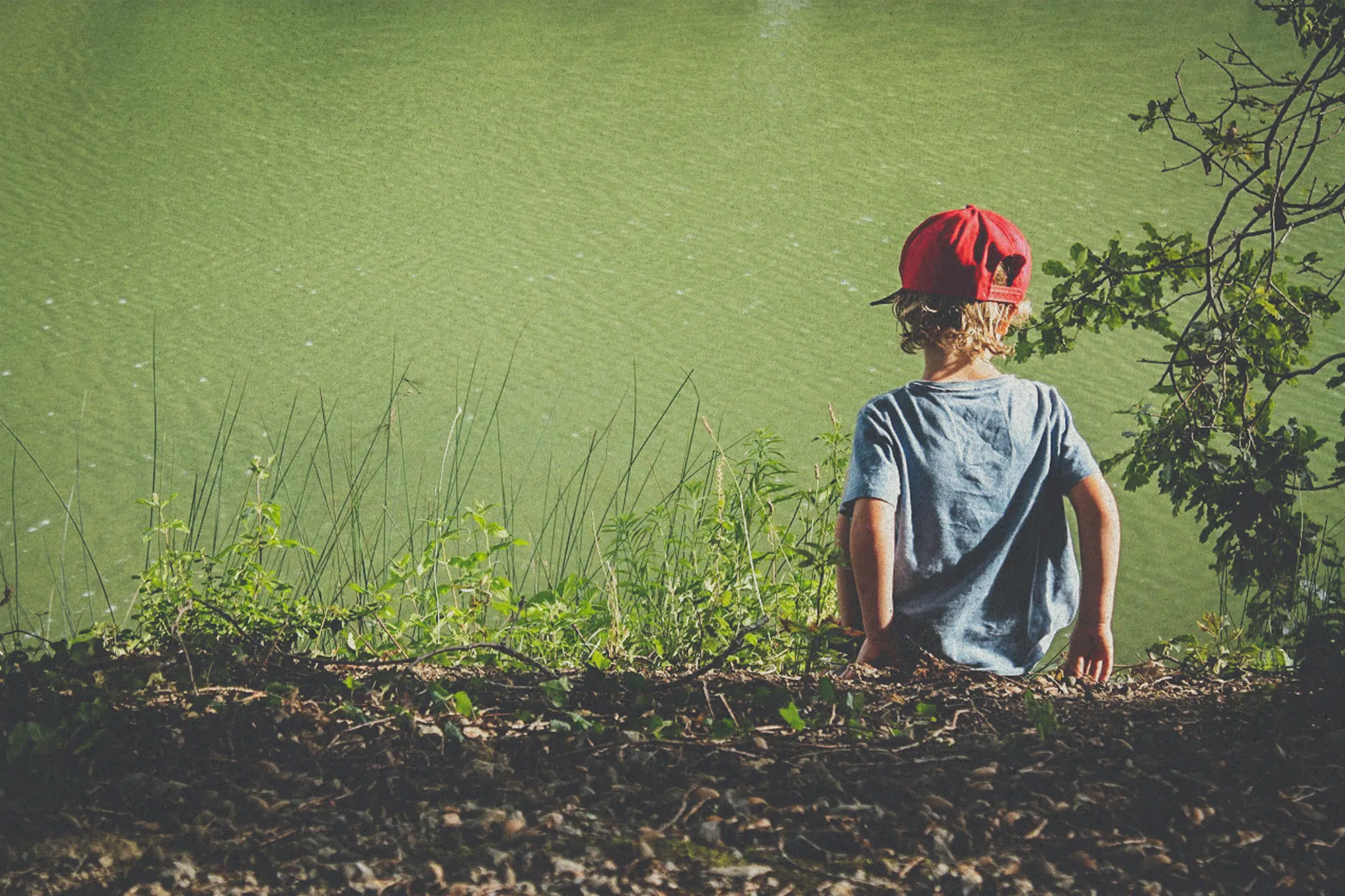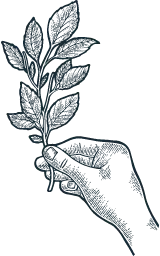 On Whaka Lodge, being happy might be our mantra! Moreover, as we don't to be happy all alone, we have considered what makes you smile, the many special touches and the major facilities, that make our campsite in the Gers a nature reserve of happy people!
Because we care as much about preserving eco-friendly tourism as we do providing our guests with a wonderful, exciting adventure, our campsite invites you to enjoy the ultimate nature-based holiday in our surprising and inviting accommodation rentals. Like a wonderful dream come to life, Whaka Lodge takes you on a journey to reconnect with nature and contemplate some breathtaking views.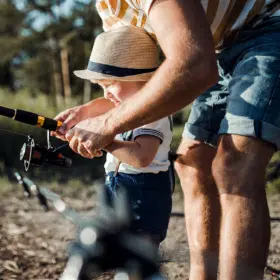 3 swimming and fishing lakes with a white sandy beach, a delightful pontoon and an inflatable water slide
The pontoon on the lake specially laid out for relaxation interludes or yoga retreats, the explorers' tents or safari lodges for out-of-the-ordinary nights, the famous chic lakeside cabins to immerse yourself in an exotic atmosphere, are only some of the examples of facilities, amongst many others, which might make you smile.
And this not simply a Gascon promise!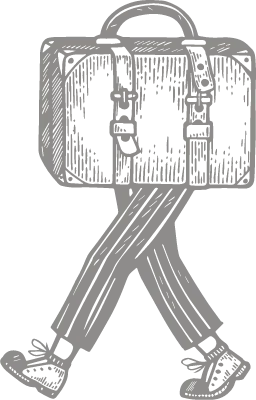 Arrivals and Departures
Holiday rentals
Arrivals from 16h.
Departure before 10h.
Weekend package (except July and August)
Enjoy your rental until Sunday 4pm!
In the event of late arrival,
please warn reception beforehand:
07 87 86 72 22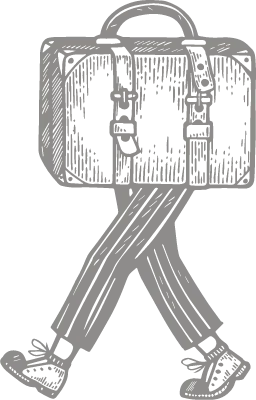 The short history
The Gers, a well-kept secret
Nobody actually knows it, but the Gers is an island, far from the bustle of the large metropolises, protected by the joyful lightness of its inhabitants. If there was one slogan shared by the Gers inhabitants, it would be "no stress, make the most of life".
Nathalie and Patrick, the owners of Whaka Lodge, love travelling and stopping on various islands. Here, they find a particular atmosphere: people truly in harmony with their territory and its superb countryside, not artificial, centred on the simple things in life.
Sure, there are no motorways, but you can drive for kilometres without passing another car, stop at superb viewpoints, stop in highly atypical restaurants, otherwise you get "looks" from people. You eat there, you listen to music there, you drink a good wine there, in the atmosphere of a tavern, like in films, with this particular atmosphere, when the inhabitants of magnificent small villages meet up over a drink and share with you their love of the region.
No need to go far to be elsewhere. The Gers an island? A well-kept secret only to be shared with friends.
Here, you can find more information on…