Jungle Dôme
A unique, incredible immersive holiday experience complete with bathroom and hot tub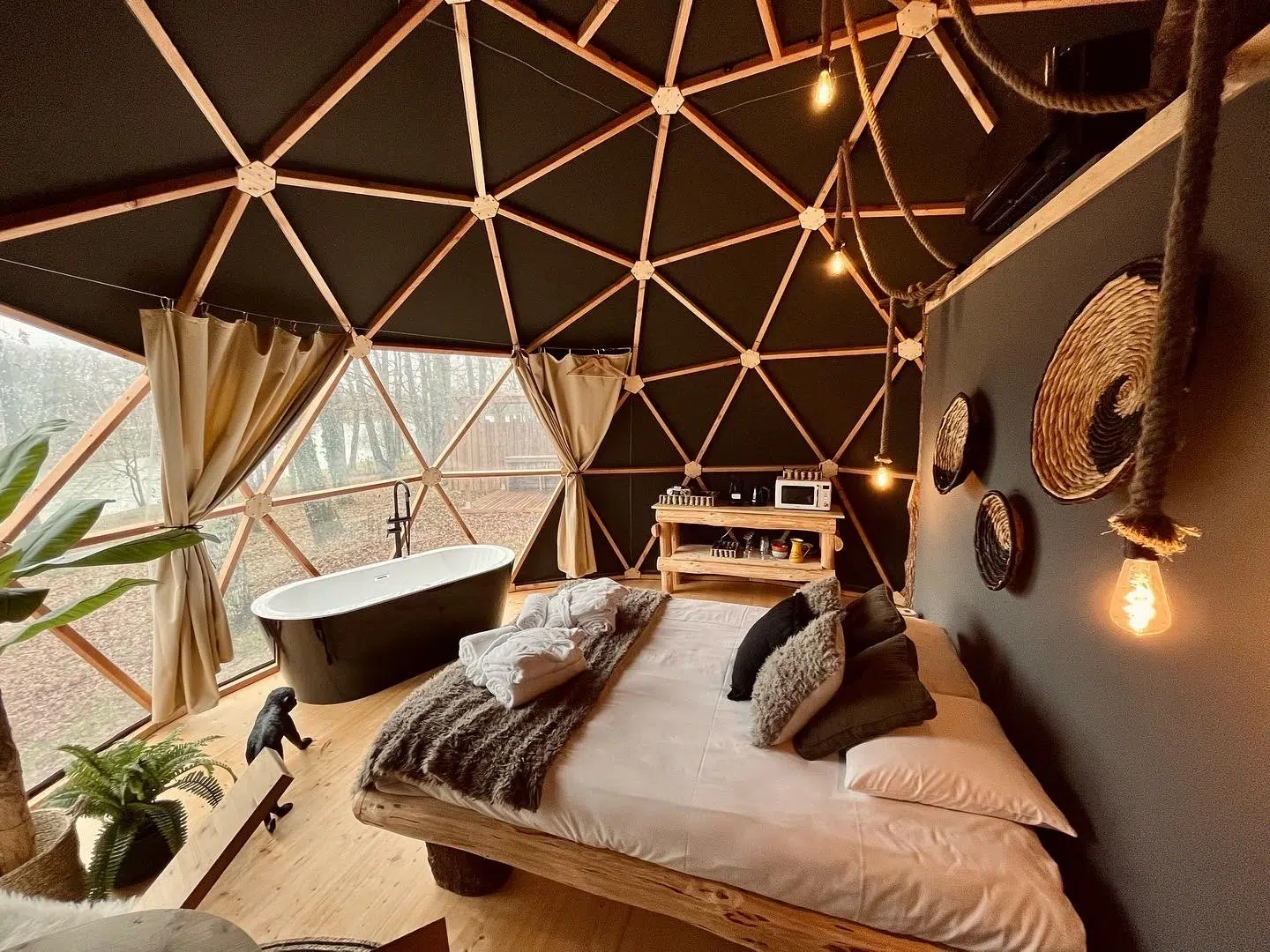 Description
4 meters off the ground, surrounded by oak trees, the 28 m² Jungle Dôme, this unique, eco-chic bubble will have your head spinning as soon as you open the door!
In terms of design, we created a singular identity for this accommodation by letting our imagination run wild: a superb made-to-measure Italian shower created by a local craftsman from the village by recycling bits of wood from our forest is just one example. The furniture was created by a woodcutter from Vosges, along with a freestanding whirlpool bath at the foot of the bed. To finish up, a boutique hotel chic decor design by Nathalie, the founder of Whaka Lodge, who makes it her mission to ensure each and every one of our accommodation spots are luxurious, out-of-the-ordinary, and unique!
With its subtle blend of natural materials and carefully-chosen lighting for the ultimate glamorous evening, a whirlpool bath for a soothing bubbly experience, a soft comfy bed, outside seating area, coffee pod machine, a mini fridge to pop a bottle in to chill and many other highlights, all guaranteed… you never have to leave your bubble.
And for those who wish to bring their children along for this experience, make use of the small convertible sofa that will transform your cosy dome into a family suite.
Come and stay in the Jungle Dôme and enjoy an intimate, immersive moment "à deux" or with "les enfants".