Cabane Chic Lacustre Cyclades
Enjoy the glamorous atmosphere of the Greek islands for a romantic weekend. This unique, luxury cabin with private jacuzzi will take you on a magic, romantic voyage.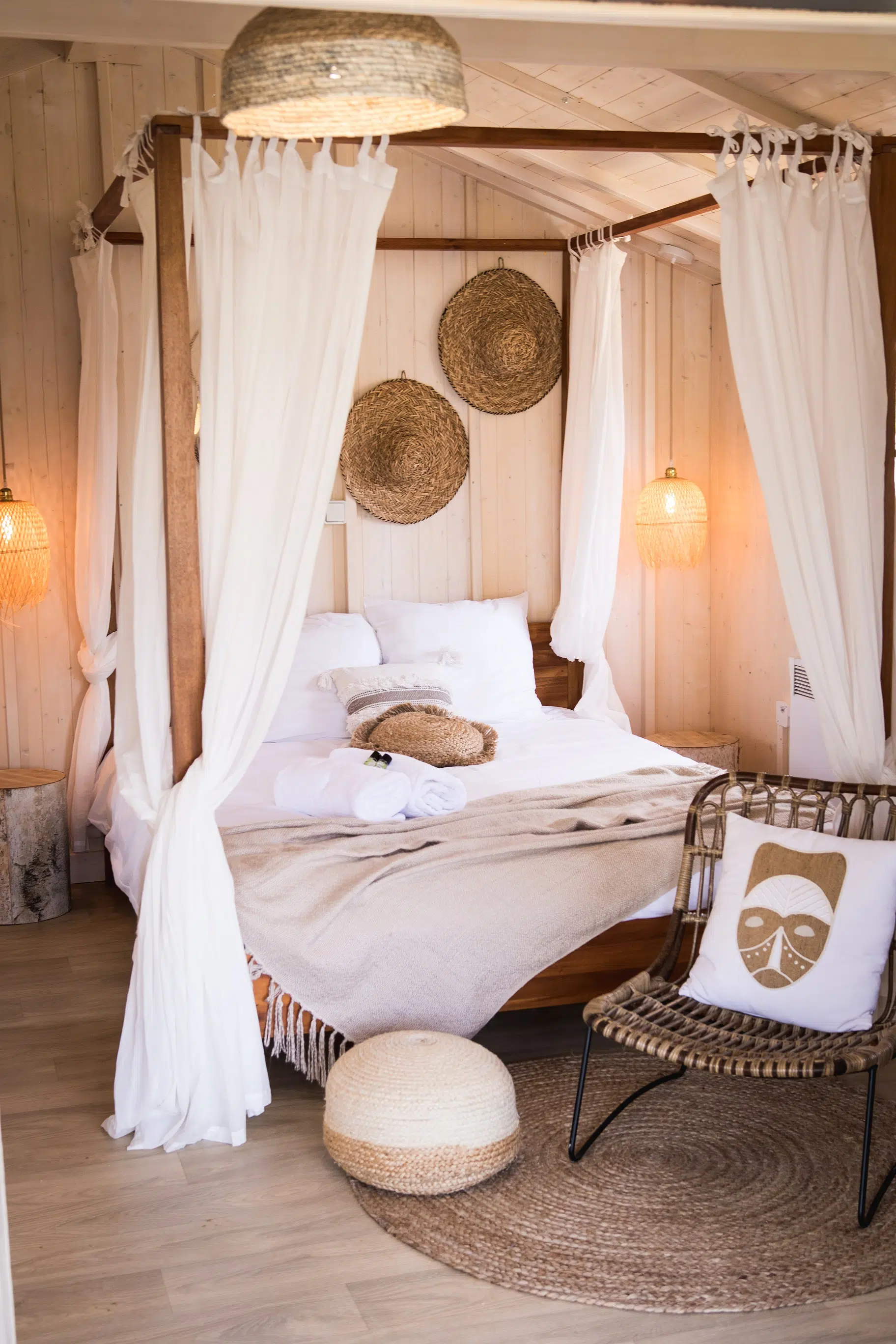 Description
Our chic, lakeside Whaka Lodge cabins in Gers, the only ones in France, invite you on a sensual and glamorous voyage to the edge of the world.
Designed as genuine hotel suites, they are equipped with a private bathroom, separate toilet, a top of the range hotel-style king-size bed, kitchenette with refrigerator, microwave oven, electric kettle, and Nespresso machine.
The deck on stilts overlooking the lake is another ideal living space, with deckchairs, dining area, swing seat and private jacuzzi tub for the perfect, romantic night in.
Our most popular feature with our guests is the ethnic decor inspired by the Greek, African and South American islands, which transport you around the globe, as well as the connection to nature, made possible by the large deck perched above the water.
After a romantic evening spent in the jacuzzi and a restful night being lulled to sleep by the soothing sounds of nature, why not enjoy a nice walk around the lake to go and sample the optional breakfast buffet, take a dip in the heated pool or drift out onto the lake on a kayak or paddle-board? At Whaka Lodge, we believe good times should be savoured…
YOU WILL LOVE
– The private jacuzzi
– The large deck perched on the water
– The travel-inspired personalised decor
– The hotel-style comfort
– On-site leisure activities