Coco Sweet
A fun accommodation with a vintage design for holiday lovers wishing to get up close and personal with nature.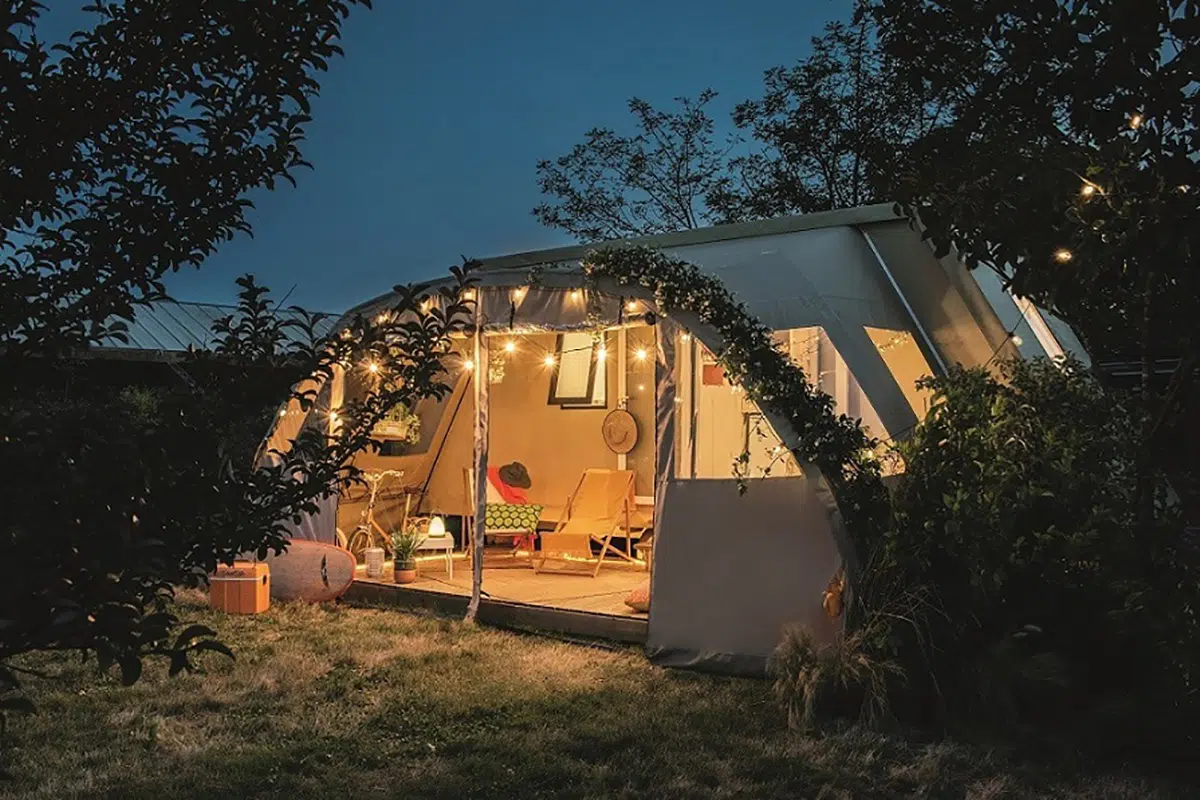 Description
Whaka Lodge may technically no longer be a campsite, but, we do still have a few holidaymakers and hardcore nature-lovers who enjoy the thrill they get from a holiday experience containing only the bare essentials, for a vibrant and meaningful nature holiday getaway.
Not wanting to let them down, we designed and set up 4 simple accommodation rentals, a tent-caravan hybrid, nestled in the heart of nature with a lakeside view. Those holidaymakers looking for the simple pleasures out in the open air will be more than satisfied.
Our Coco Sweets accommodation are composed of 2 bedrooms, a small kitchen area and a large awning, a vibrant living space, for optimum comfort. Open the flap wide and enjoy the sun setting on the lake… In the Coco Sweets, you will fully be able to reconnect with nature.
While the Coco Sweets themselves may not be furnished with their own bathroom or kitchen sink, fear not. Each Coco Sweet comes with private bathroom area in a completely renovated communal building nearby. The Coco Sweet, the perfect accommodation for a proper camping experience without having to give up a few home comforts.
And for the icing on the cake, bed linen is provided and beds will already be made when you arrive, so you are ready to enjoy your Whaka Lodge holiday with a light load, both mentally and physically.
YOU WILL LOVE
– The accommodation's fun, unique design
– Its large deck and awning
– Its shady location underneath the oak trees
–  Its view of the lake and the Gers countryside
EXTRAS INCLUDE
– Wi-Fi
– Set of bed linen
– Beds made on arrival
– Kitchen kit: (sponge, washing up liquid, tea towel)
ADDITIONAL OPTIONS
– Towel rental
– Breakfast buffet