La p'tite Cabane sur l'eau
Sleeping on the water, what an adventure! The lake may be too small to risk running into a submarine, but it is the perfect size to feel cut off from the world. A thrilling experience!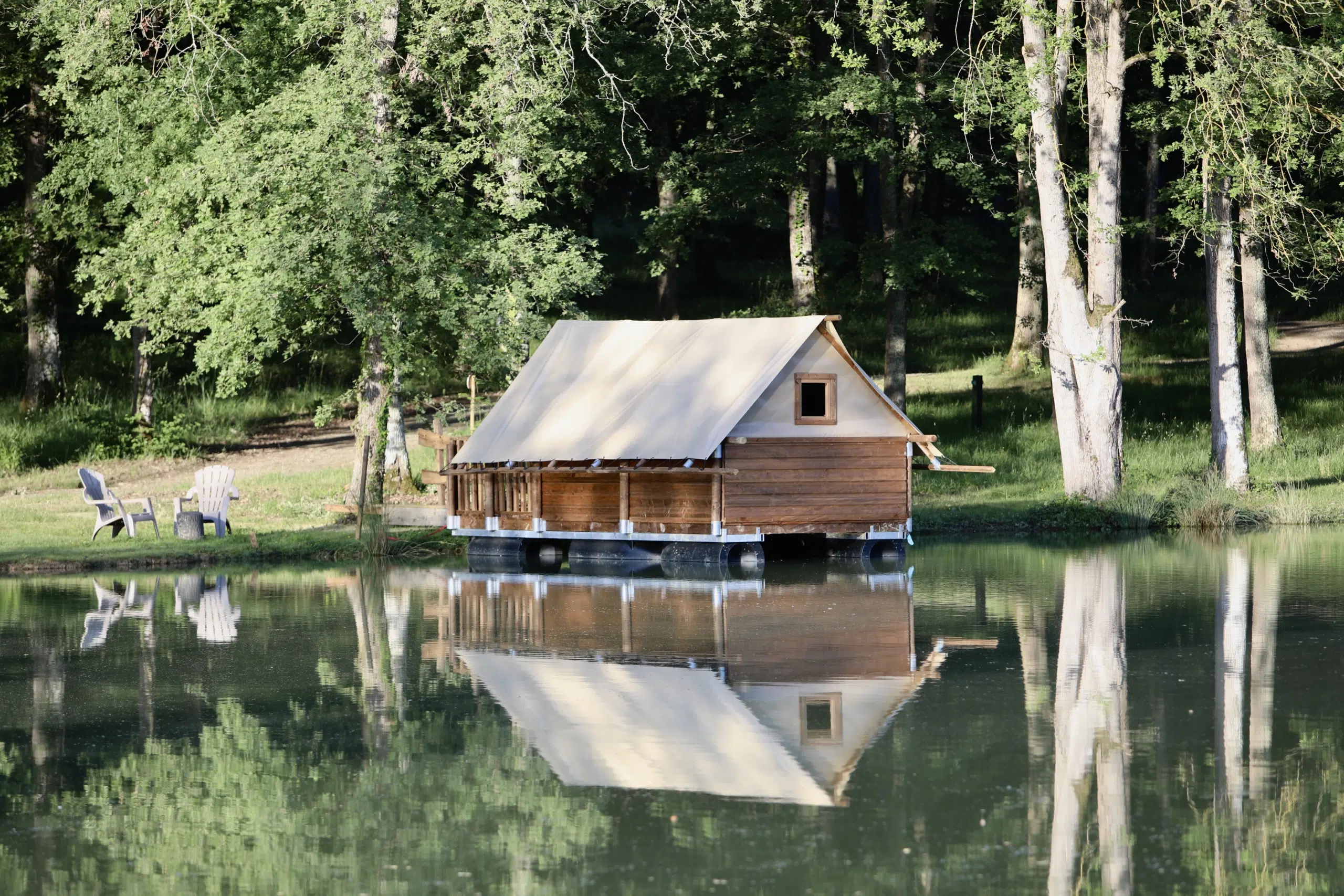 Description
Watch out, it might get a little bumpy. But don't worry, this is not Cape Horn!
Spend a night out on the water in a rare experience and a unique weekend holiday in Occitanie.
The perfect romantic getaway, cut off from the world.
Here at Whaka Lodge, we are all about the ultimate, hip lifestyle!
In your cabin, a nice warm bed awaits, already made for your arrival. Two chairs are also set up near the water's edge so you can unwind or try a spot of fishing.
In the morning, sample from the delicious optional breakfast buffet.
Cast off for a unique night-time, water-bound experience!
YOU WILL LOVE
– This unique and rare experience
– Sleeping in your own little cocoon
– Total disconnection from the world
EXTRAS INCLUDE:
– Wi-Fi
– Set of bed linen
– Towels
– Bathroom facilities nearby